Outstanding Opportunities for Brilliant Talents
Grab the opportunity to join a team of outstanding professionals. Enjoy working with clients around the globe with no micromanagement and worry-free approach.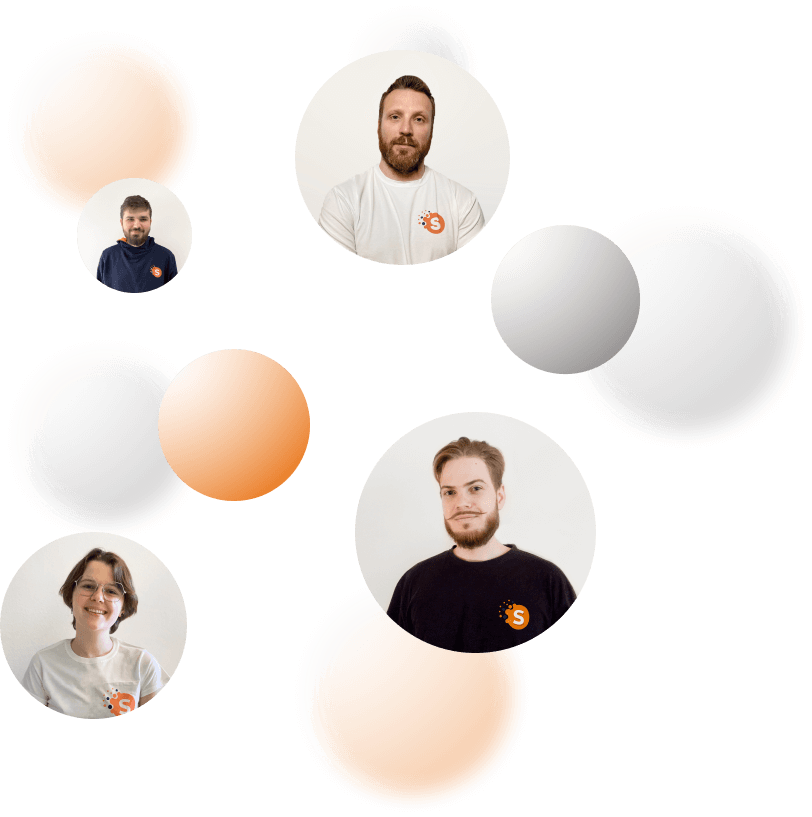 Why Softermii?
Join the team of 120 professionals who are willing to share knowledge

Projects from countries all around the globe, including US, UAE, and UK

We're constantly growing by 1.5x yearly

We focus on team work as the team is the key success of your company

Our apps are used by organizations like UN or UAE government

Transparent team structure with PM's and business analysts
Our Values
Team
We focus on teamwork, because the key to our company's success is a synergy from every team member's efforts!
Every one of my colleagues has a strong team spirit. It gives a feeling that we are not alone, we go together side by side to a common goal. Our motto is like in "Three Musketeers" – one for all and all for one!
Development
We invest our time in self-education and training, and Softermii helps us to achieve synergies in our common development.
One of the main principles of our work is understanding that we can succeed best by helping others to succeed.
Responsibility
We are responsible for every task. This approach allows us to eliminate chaos, makes our processes efficient and gives everyone a clear path to growth together with Softermii.
In my opinion, it's not just an advantage of the company, but the value of each individual person, employee. If each team member realizes that the success of the entire project as a whole depends on his contribution, this leads to stunning results.
Result-driven
We are deeply engaged in what we do as we love to deliver results with fun and pleasure.
Once to complete the project for the client's demo, our team decided to turn overtime into a fun evening with pizza and PlayStation. But, most importantly, we achieved our main goal – the code was written, tested, and presented to the client who was very satisfied with the result.
Referral Program
Didn't find a suitable vacancy, but know who can be perfect for our open position?
Refer a friend and get a bonus in case of a match! Provided that it's a match made in heaven, three weeks after your friend starts working you'll get 50% of the bonus, and the next 50% you'll receive after your friend successfully finishes the trial period.
You'll get this bonus if your friend is
Lead/Head/C‑level

$700

Senior

$500

Middle

$300

Strong Junior

$200
Our Benefits
Hybrid Work Model
Choose where and how you want to work: stay cozy and work from home or with colleagues in a bright open space with a panorama view.
Mentorship
Get your personal development plan with roadmap and milestones.
Attend Courses
We invest in your professional growth: attend lectures, courses, and workshops.
Corporate English
We provide corporate English lessons twice a week.
Business Trips
We make sure you understand the business environment you work and visit clients if needed.
PTO Package
21 working days of paid vacation and 5 working days of paid sick leave per year.
Equipment
We ensure you are equipped with all essential software and hardware for seamless work.
Insurance
We provide health insurance for our employees.
Friendly Team
These are not just words – we do love to spend time in and outside of the office during and after work.
Team Buildings
Enjoy corporate parties or fun activities with your teams during the year.
Are you in?
Send us your info and we will get in touch with you asap.